Hannah Cohen is a choreographer from Los Angeles, California. She currently leads the Prophetic Dance Ministry at Grace Capital City in Washington, D.C. and is pursuing a Masters in Theological Studies degree at Duke University's Divinity School in the Fall. She earned her Masters of Arts degree in Performance Studies from New York University in 2015 and in 2014 she completed a Bachelor of Arts degree from Hofstra University in Dance, a Minor in Religion, and a Bachelor of Arts degree in Film Studies and Production also from Hofstra University.
During her time in NYC, Hannah Cohen has worked closely with her dance mentor, Robin Becker, as administrative support for her dance company Robin Becker Dance. There, she spearheaded the fundraising, marketing, and public relations efforts for the dance film Into Sunlight which was most recently featured at Dance on Camera at Lincoln Center. Also during her time in New York, Cohen served as the Co-Founder of Je Suis, an NYC artists networking group of over 1,100 artists.
Before her time at Duke Divinity School, she held the position of Director of Operations at Wingate Hughes Architects: a D.C. based firm known for its cutting-edge design of commercial interiors.
Hannah Cohen has worked and performed world wide. During her time at Giada Ferrone's Toscana Dance Hub at the Florence Dance Center in Italy, she participated as a guest choreographer. There, she choreographed and performed works at the Florence Dance Festival at the Bargello. Cohen has also led dance intensives across the country teaching groups of various age and skill levels.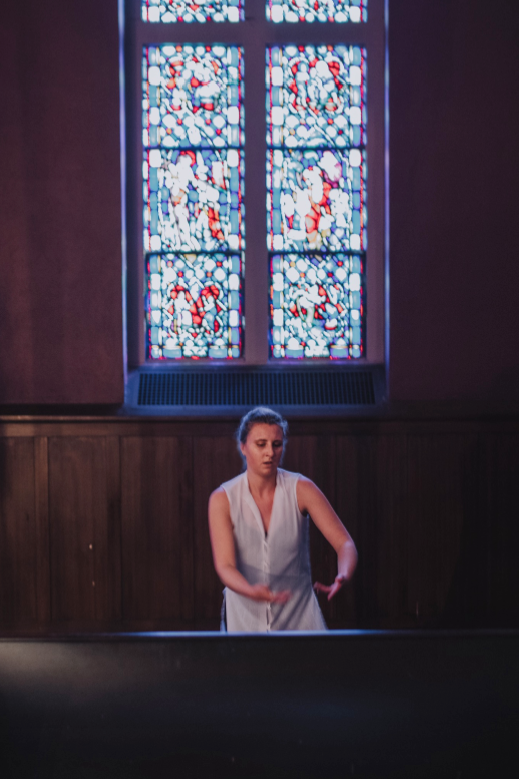 "Hearts are the wellspring of life and dance is a revealing of the heart."
Cohen is the Artistic Director of Neshamah - a dance company that utilizes intentional structures paired with the organic movement of dancers to develop sympathetically resonant choreography that contemplates metaphysics.
Neshamah's most recent piece is titled Voyager . This project was inspired by NASA's Voyager I and II and was produced in collaboration with Alon Ilsar and his Airsticks. Voyager was performed at NASA's 2017 Annual Astronomy Festival on the National Mall in an inflatable planetarium a stone's throw away from the Washington Monument.
Prior to our performance on the National Mall, Neshamah hosted a work-in-progress showing at The Kraine Theater in New York City. The show featured a performance of Voyager and included a panel discussion with notable experts in the fields of performance and dramatic arts, astronomy, aviation, physics and jet propulsion.
Currently, Cohen is focusing on researching, teaching, and developing Prophetic Dance Ministries.